29 Fun Facts With Interior Designer Phara Queen +  How She Got Blake Shelton, Gwen Stefani, and Miranda Lambert For Interior Design Clients On Her First Job!
Knowing queens are the be-all, and end-all, I already knew that meeting Phara Queen of Phara Queen Designs would not disappoint. I got my chance during the Dallas Decorators Showhouse hosted by Donna Moss and presented by Traditional Home magazine. When touring Phara's upstairs rockstar lounge, we started waving our hands in the air and eating her Jelly Bellies. And really, I wanted to start marking up the walls and let my inner kid out. I thought more than once about snatching her cool gold coiled slinky and heading toward the uber cool, architectural stairs.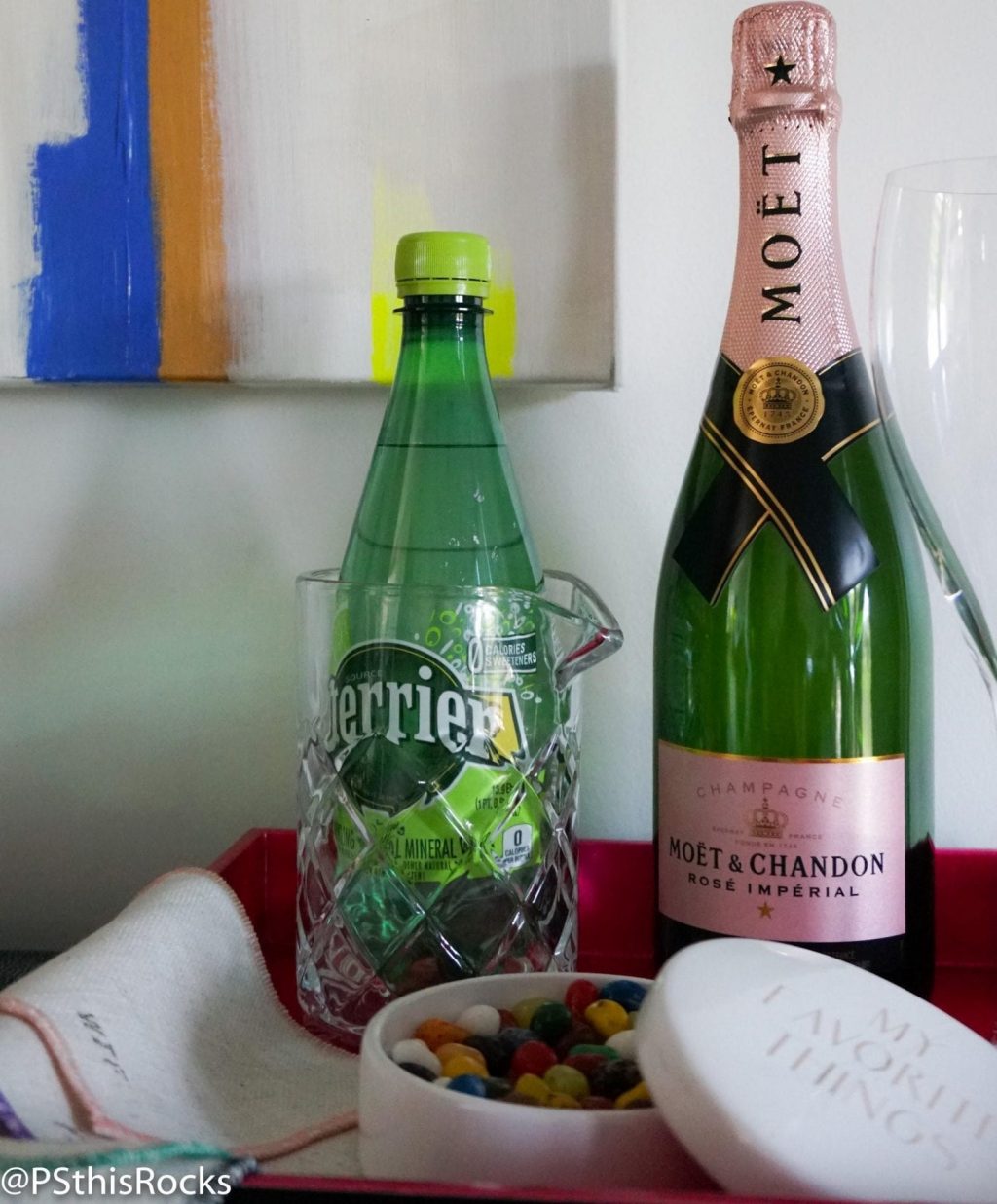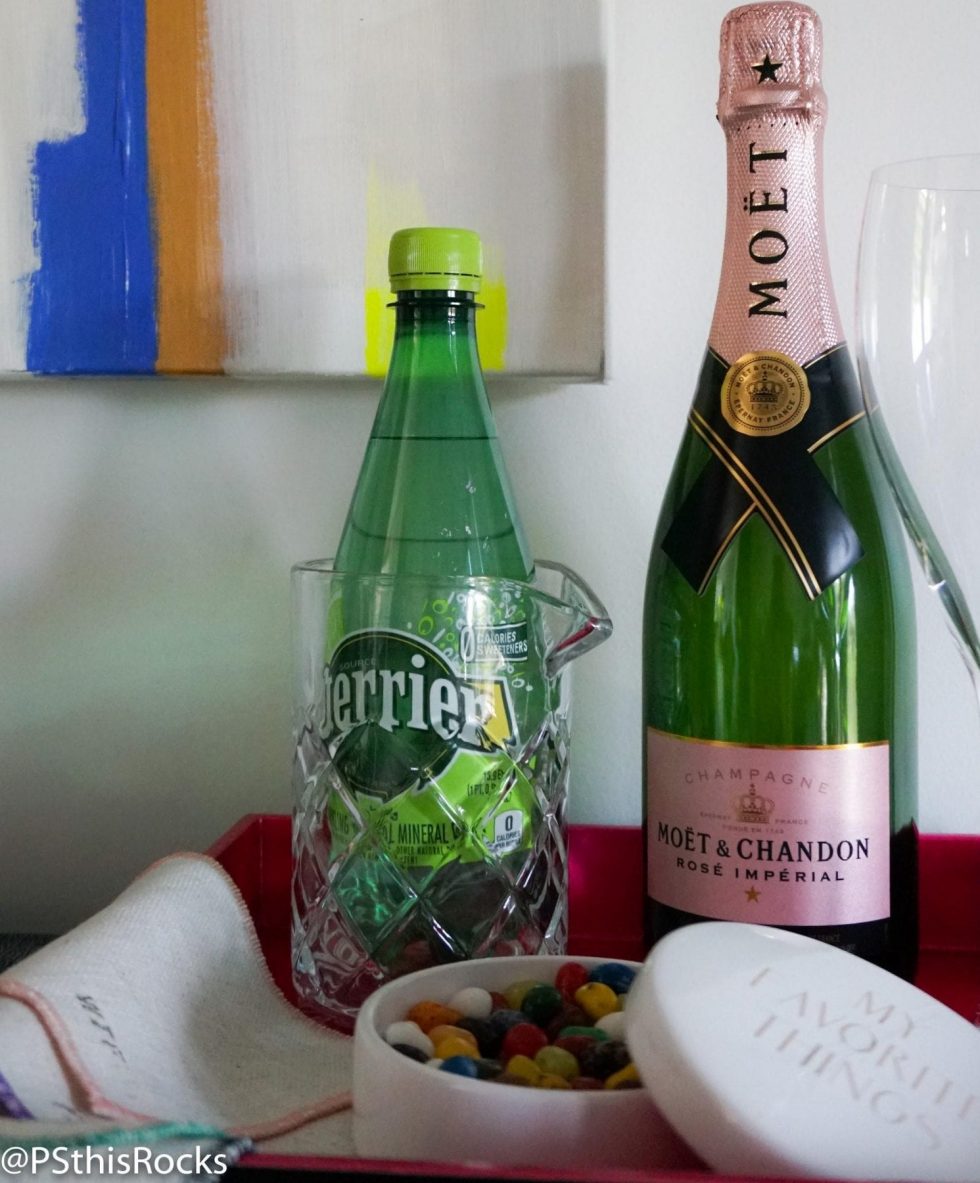 But, with her cool persona and tattoos, I knew I had to find out more about her. So, I'll give you the pleasure of getting to know Phara Queen in her own words…
1. PSTR: First of all, is "Phara Queen" your real name? And if so, how cool is your mom? You must tell us about the name.
Phara: Ha! That's the number one question I get asked. Yes… it's my real name!  It's actually a family name and it's always handed down to aniece. There's been a Phara in my family since 1867. I have an Aunt Phara… but I don't have any nieces so I could be the last in the line. Any takers out there that want to carry it on for me? And yes… my mom is a badass!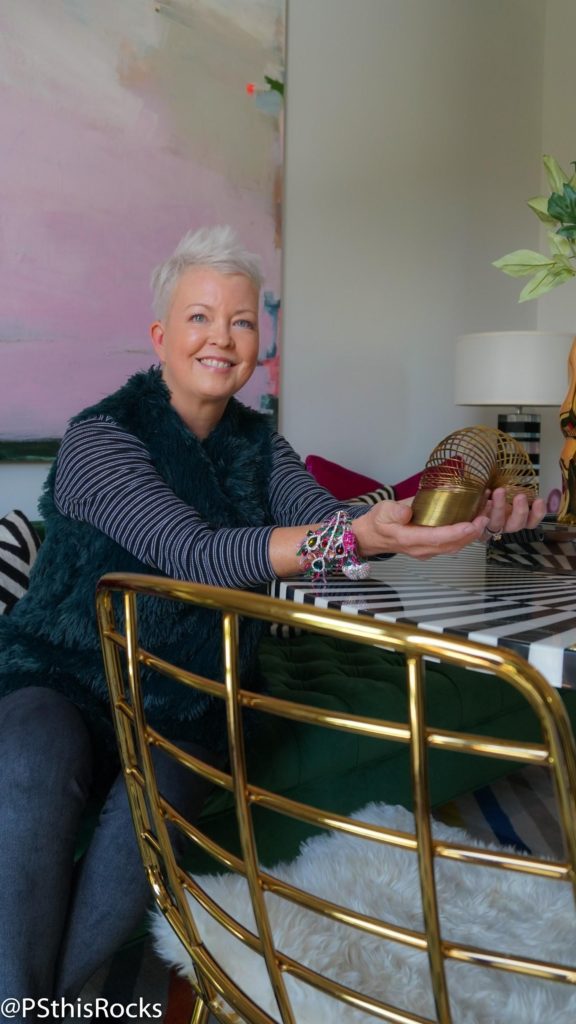 2. PSTR: Tell us a little about your journey into the world of interior designing. How did you get into designing?
Phara: I've always had an interest in design, and friends and family would always want my opinion. When I graduated from high school, I wanted to go to Parson's School of Design in NYC… but my dad said that wasn't a real major and wouldn't pay for it. So I went to a small school in Oklahoma and got an Elementary Education degree and taught second grade for one year. Needless to say, it didn't take long for me to realize I had picked the wrong profession! Life happened. Kids happened. Then in 2007 I enrolled in an interior design program and graduated in 2009 with an Interior Design degree. Proof positive that it's never too late!
3. PSTR: What advice do you have for aspiring interior designers?
Phara: Listen to your gut. Always. If it's something you're passionate about it will always find a way.
4. PSTR: Where do you get your design inspiration?
Phara: Truthfully… for me it comes in random forms and there's really never a rhyme or reason to it. I'm very visual and tactile… so if I'm staring and touching don't be offended.
5. PSTR: Rumor has it that you're the designer for some pretty notable American celebrities. Can you spill the beans or give us a hint on who they are?
Phara: I've had the pleasure of working with Miranda Lambert, Blake Shelton, and Gwen Stefani.
6. PSTR: Phara, obviously, you're really good at working with celebrities! Kudos on your success. Do you have any tips for working with celebrities or what you do or don't do when working in their private homes?
Phara: I actually have the same work ethic with anyone that I work for. You're in their private home. Be respectful. Do your job. And don't talk about it.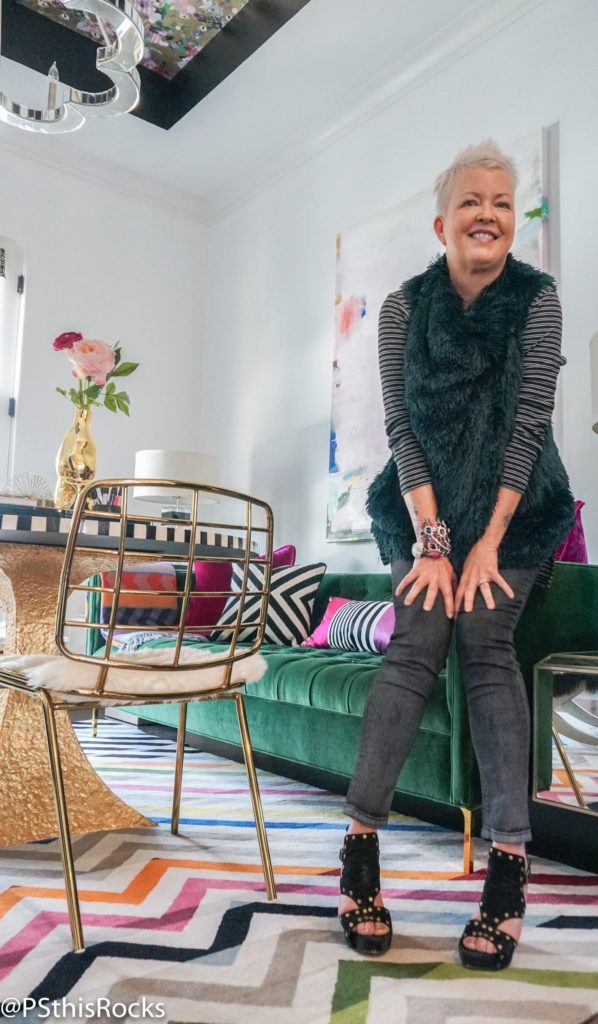 7. PSTR: You said that you hate country music! Wow! That was unexpected considering you're an Oklahoma City queen! What kind of music do you like?
Phara: I actually do like country music now! I'll admit that when I started working with Miranda, country was never my top pick of music stations on the radio. But I've seen the error of my ways.  lol  If I'm being honest, I'm a hip hop girl through and through.

8. PSTR: What is your secret sauce to success?
Phara: Just be you. Authenticity will get you further than kissing someone's ass.
9. PSTR: You mentioned your daughter earlier. How many kids do you have and what are their names?
Phara: I have two children. Abbey is 28 and Riley is 24.
10. PSTR: Got any great parenting tips or advice?
Phara: Hell no. Just buckle in and brace yourself. If you can get through the teenage years there's light at the end of the tunnel!
11. PSTR: What will you not leave home without?
Phara: Flip flops. This chick is never barefoot!
12. PSTR: Your personal style is beyond rockstar chic! What inspires the fashion-forward Phara?
Phara: It's kind of like design for me… look at things beyond their intended purpose.
13. PSTR: Are there brands that you collect or stores that you shop frequently?
Phara: Not really. I recently got rid of half my closet. And there did seem to be quite a lot of DVF in there. I like to go to out of the way vintage stores. And I think in the back of my mind that now that I've purged, it just means I get to start over. Right?
14. PSTR: With skin like a porcelain doll, I know you must have a regimen. Spill more of your jelly beans sister! I need them!
Phara:  Sunscreen. Religiously. And good genes. I mentioned that my mom's a badass, right?  🙂
15. PSTR: I love tattoos but I'm terrified of needles. Matter of fact, I pass out at the sight of blood. What inspired your tattoos and who designed them?
Phara: I designed them. I actually have four. One is a small yellow rose on my right hip. I initially got it because yellow roses are my favorite. But the year that I got it (1998) UPS had a yellow rose stamp and the proceeds went to the bone marrow registry and my son had just had a bone marrow transplant. Coincidence? I think not!
Another is between my shoulder blades and it's the latitude and longitude of the center of the Earth… literally. It's in Tulsa, OK and that's where my kids were born and raised, so they also have the same tattoo. That way we're connected no matter how far away we are from each other. My two newest tattoos are kind of tied together.
One on the outside of my right arm says "still I rise". It's a Maya Angelou poem that really speaks to me and it's dedicated to all of my exes… whatever form they take. The one on the outside of my left arm is the Celtic symbol for warrior… because I've been through some shit and come out the other side.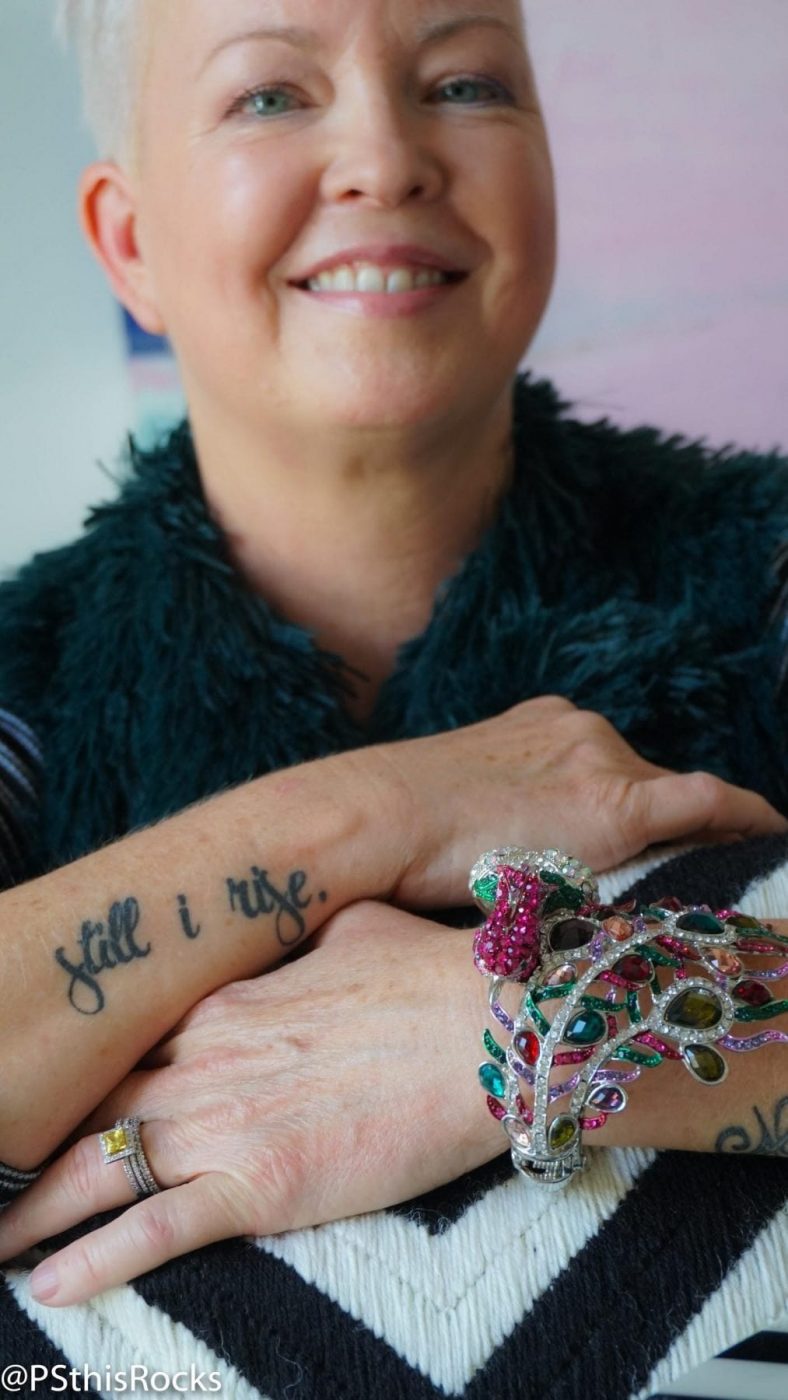 Tattoo so Celebrity Interior Designer, Phara Queen – Designer for Blake Shelton, Gwen Stefani, & Miranda Lambert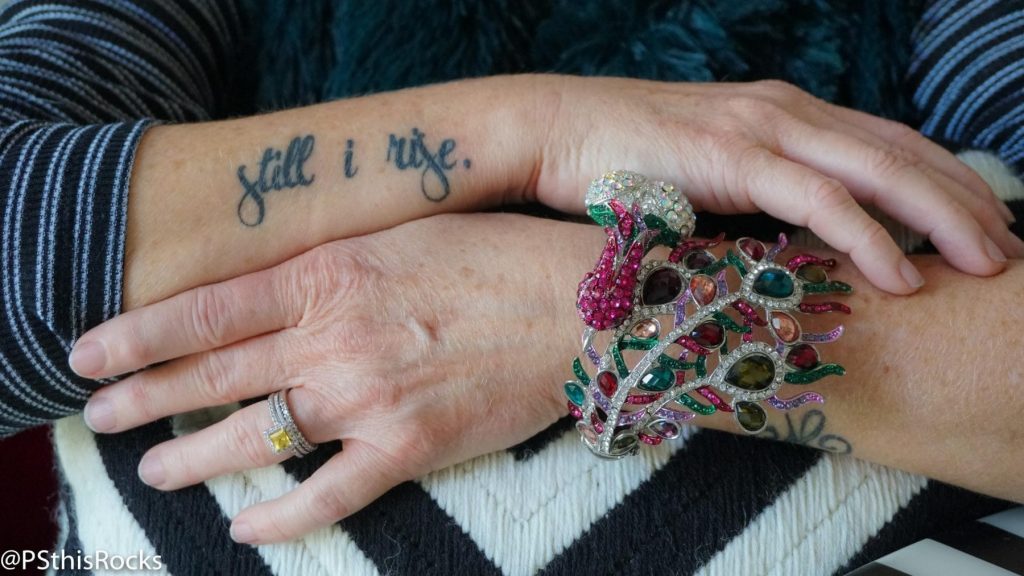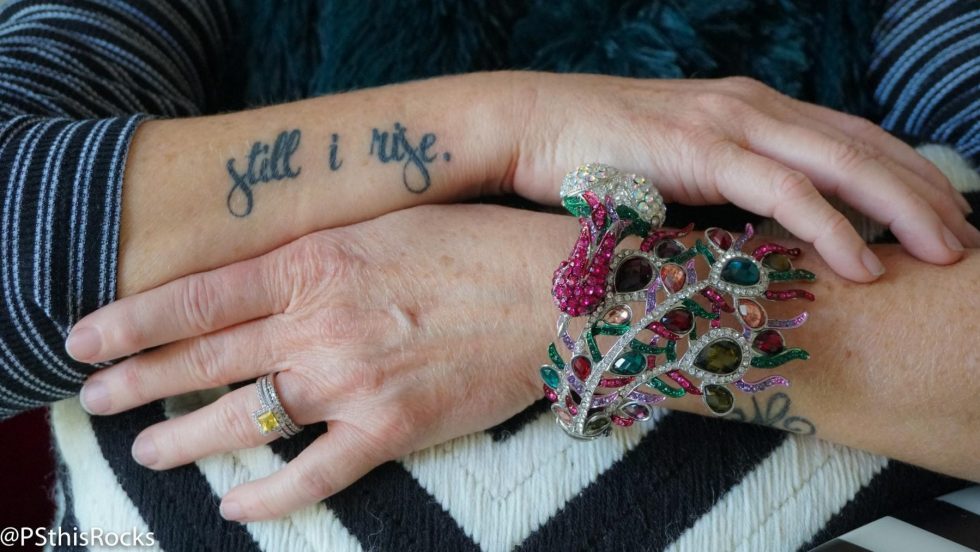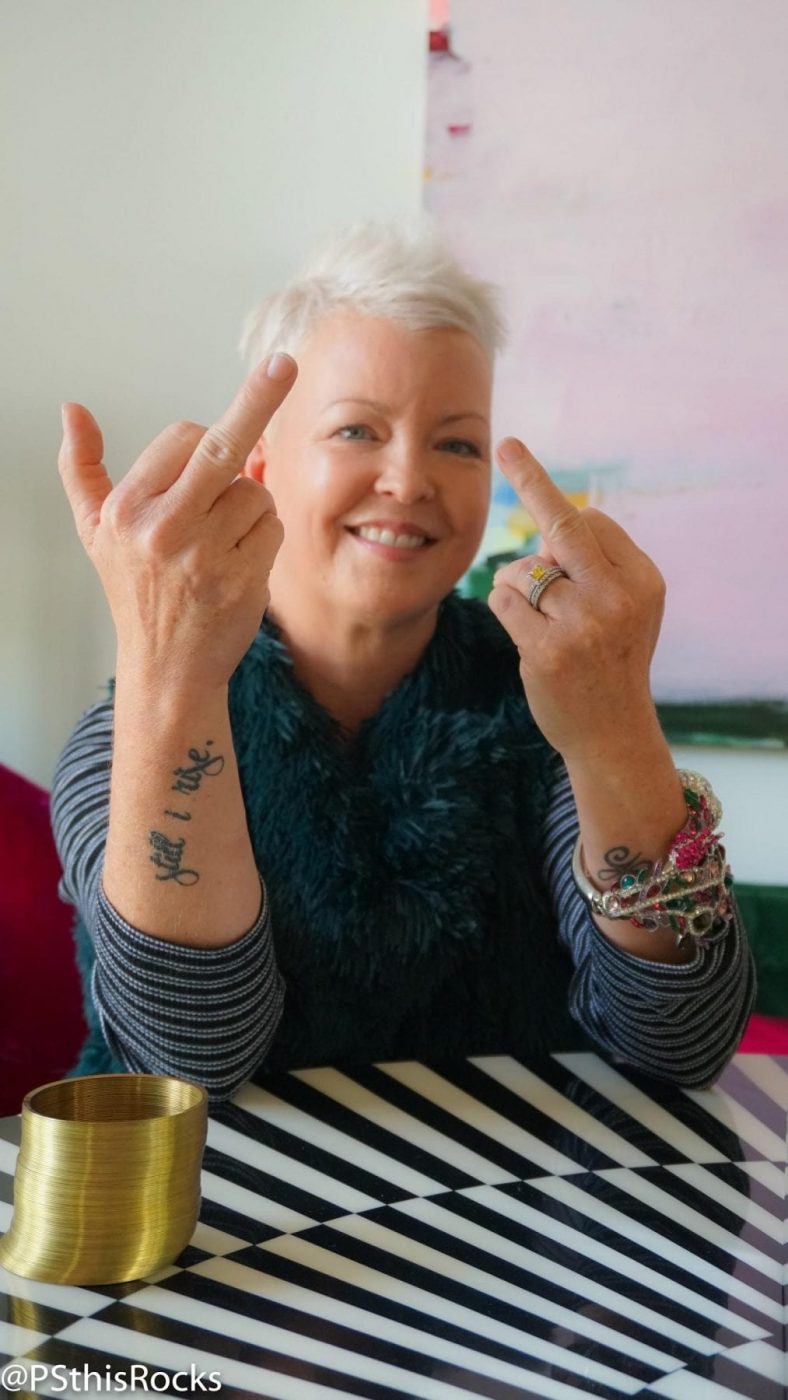 16. PSTR: Do you like to travel? If so, tell us about your favorite destinations and places.
Phara: I LOVE to travel!  Scotland is one of my favorites, especially Edinburgh. I also love South Africa. And Budapest.
17. PSTR: Do you have any secret travel tips?
Phara: I travel frequently with a friend from college, and the best part about it is she's the planner and all I do is show up. Which is kind of my mantra in life. Just show up. Maybe that's a travel trip for life.
18.PSTR: We know about your kids, but tell us about your furry friends, do you have any?
Phara: I have one dog, a Miniature Schnauzer named Barron. He sits like a human.
19. PSTR: What is the weirdest thing about you?
Phara: I hate having a toothpick in my mouth. There's something about that texture. Gives me shivers just thinking about it!
20. PSTR: What are your pet peeves?
Phara: People that lie and don't admit when they've done something wrong. If you made a mistake, own it and move on.
21. PSTR: What does Phara Queen's day off look like?
Phara: Catching up on my Bravo shows… and secretly wondering how I can be a bartender on a Watch What Happens Live episode with Andy Cohen.
22. PSTR: What are your favorite restaurants in Oklahoma City?
Phara: Red Prime Steak, Empire Slice House, Zorba's, Big Truck Tacos.
23. PSTR: If I were visiting Oklahoma City, how long would you recommend I stay and what would my itinerary look like?
Phara: I think you should definitely give yourself about 4 days and the things not to miss would be The Oklahoma City National Memorial Museum (the Murrah building bombing), the National Cowboy and Western Heritage Museum, Myriad Botanical Gardens, and take a ride on the Wheeler Ferris Wheel (it overlooks the downtown skyline and it used to be the Santa Monica Pier Ferris Wheel). Also go hang out at Bleu Garten, a food truck park, and enjoy some great food and beverage.
24. PSTR: Anything else that you'd like to share with our audience?
Phara: Stay tuned!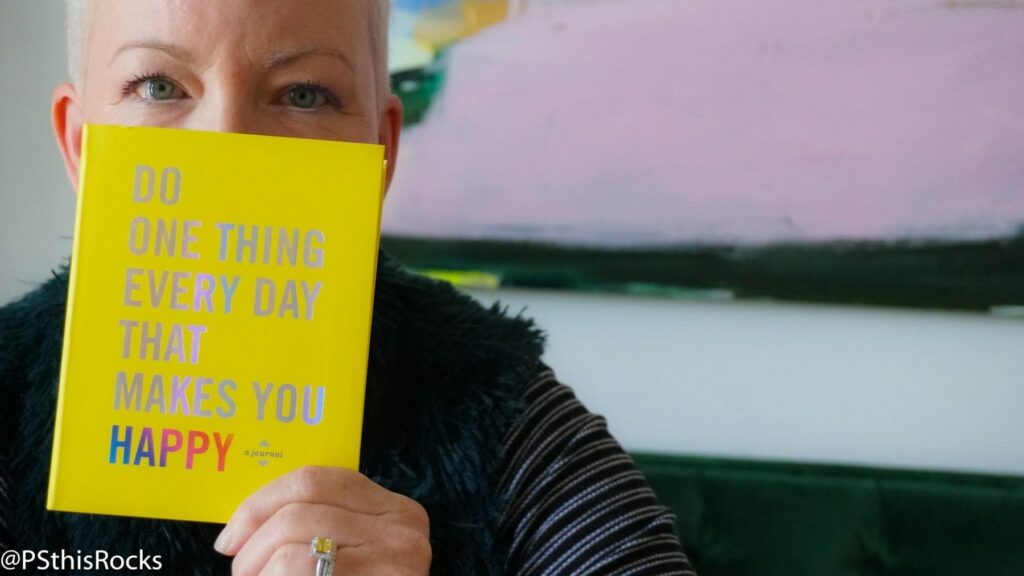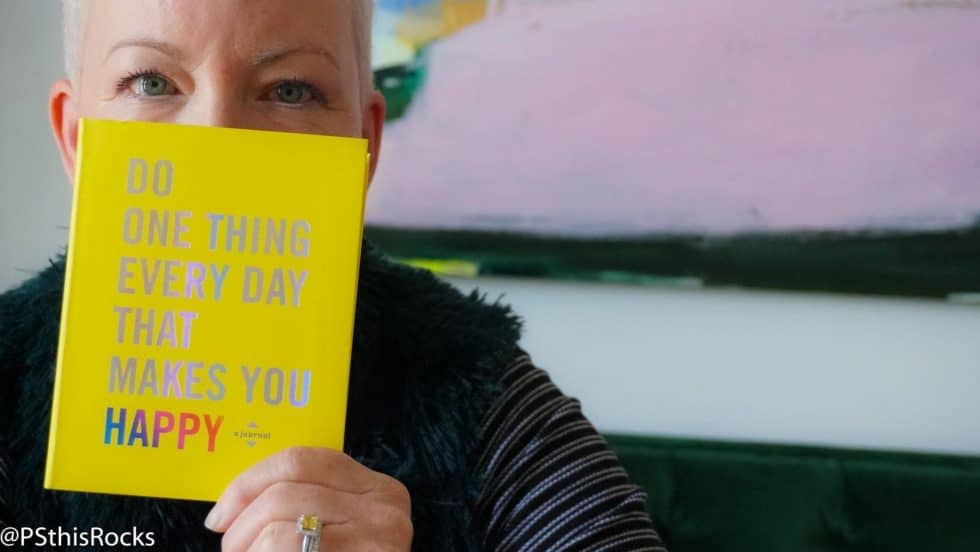 Phara, we love you, your style, and your designers and your answers! And no, they don't suck balls!
Check out Phara's upstairs rockstar chic lounge design in #DallasShowhouse.
Tour this ROCKSTAR's room before October 22 at Dallas Decorators Showhouse.
Until we connect again,
Christi