International Interior Designer Super Star CHRISTOPHER GUY
There's nothing quite like meeting legendary people at work. Yes, at work! I am very fortunate to hang out with some of the most influential people in the world. Especially when it comes to the world of design, architecture, and product designers who make the spaces around us and buildings, we occupy so fascinatingly.
 Recently I had the privilege of meeting, dining, and hanging out with legendary international design superstar Christopher Guy. I happened to be hanging out at a V.I.P event with a few of my favorite clients, Donna Moss of HGTV and Jill Abelman, Las Vegas's luxury penthouse interior designer. The next thing I know, we're leaving the party for dinner, and Christopher asks where we're going, so we invited him and his videographer along.
 Yes, Christopher had a quick ride in Dottie, our PuTTin' OuT polka-dotted hummer to our favorite Italian restaurant and celeb hangout, Piero's. The next day we toured his paradise of products in Vegas at the Las Vegas Design Center. By the way, I was dressed and ready and beat Christopher to work despite the night before.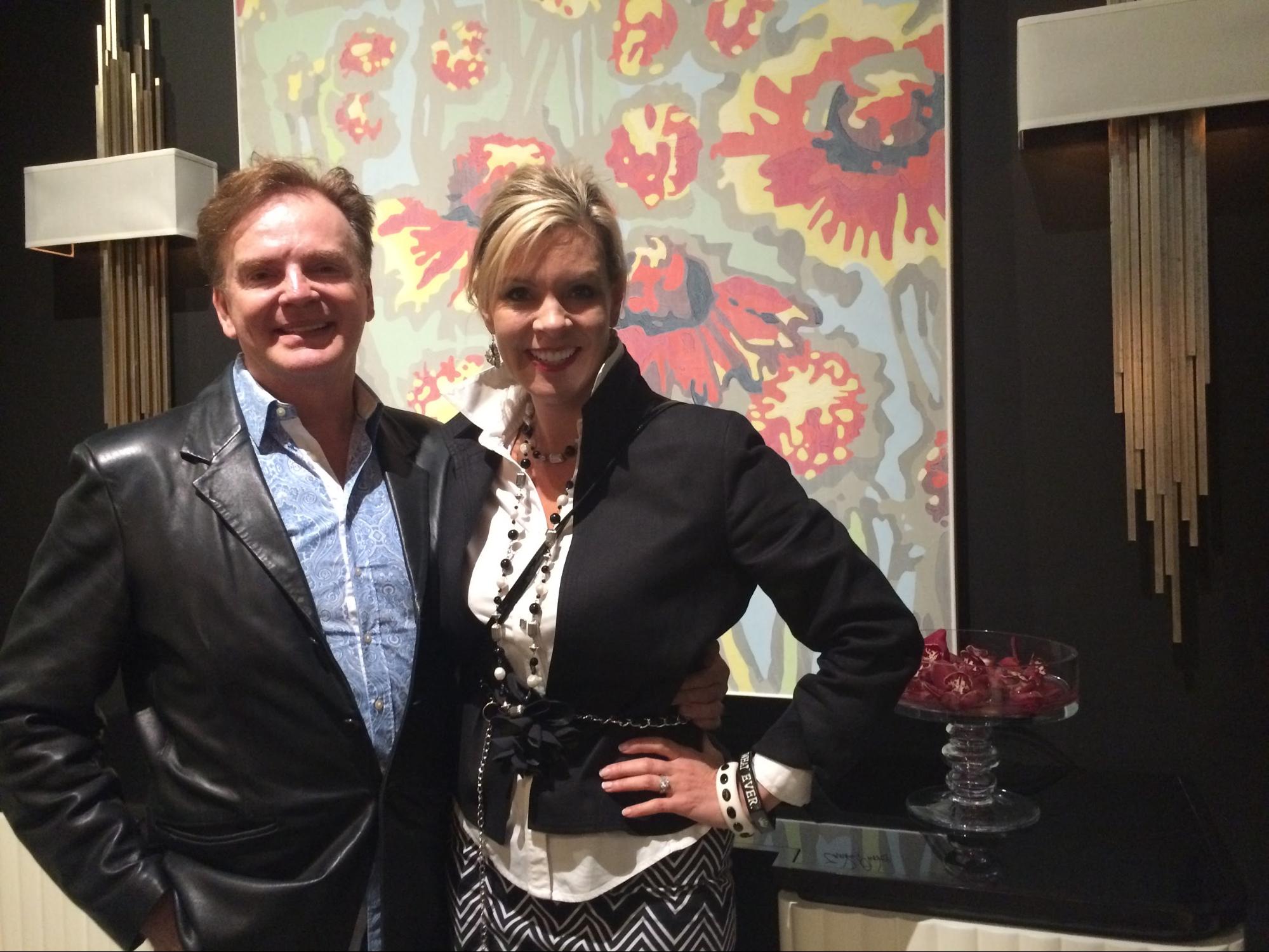 We first explored a few cool things that Christopher and his team are working on in countries all over the map. The one that I thought you all might be most interested in is the recently completed Georgian restaurant inside Harrods of London.

It's hard to tell in the photo below, but it's of a cool mosaic tile painting from the showroom and adorns the walls of the Georgian. It super cool to think that you can have a piece of the Georgian in your own home 🙂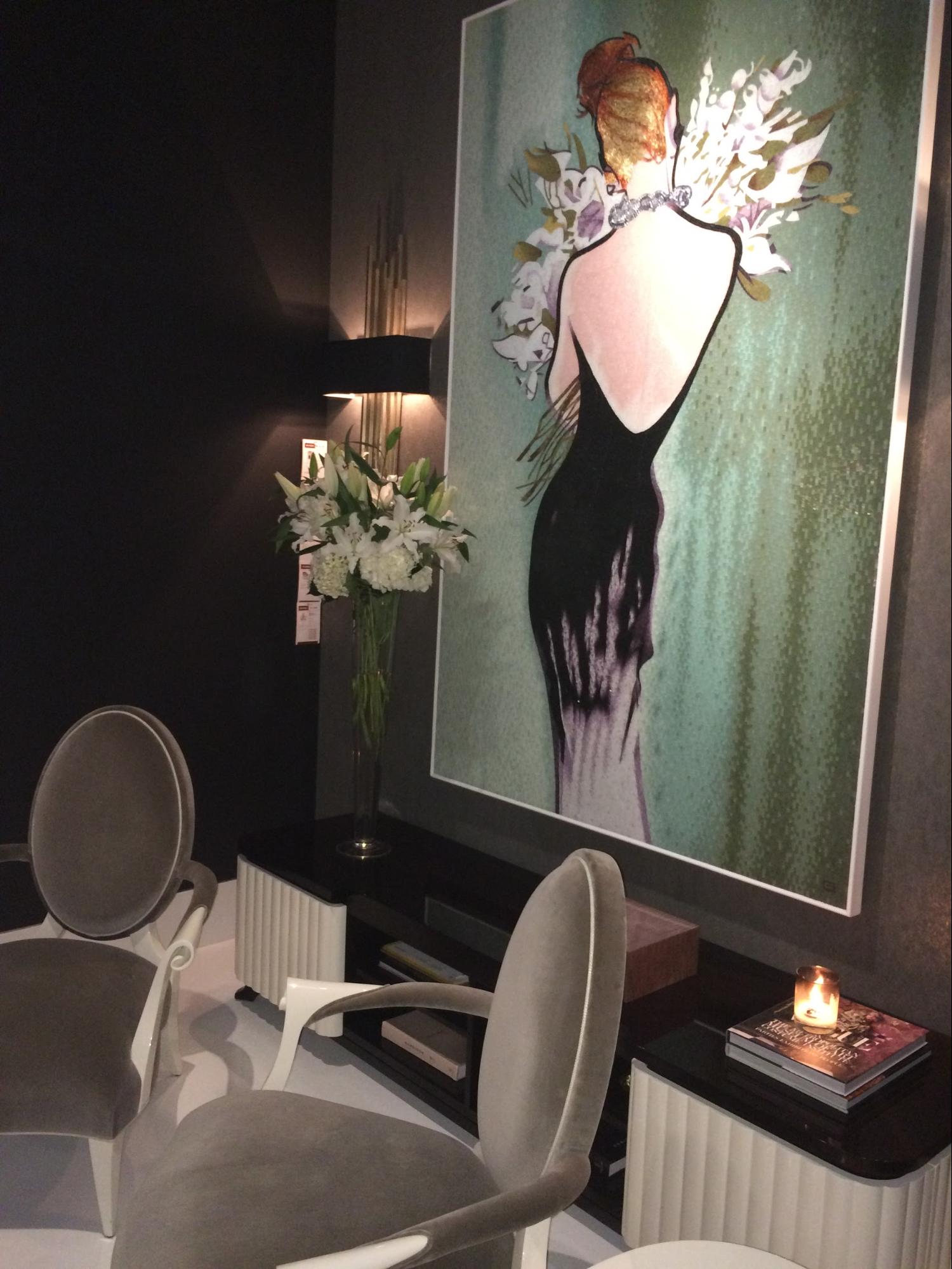 Christopher told me that this statue was featured front and center in the Georgian. I did believe him, but wanted to see for myself.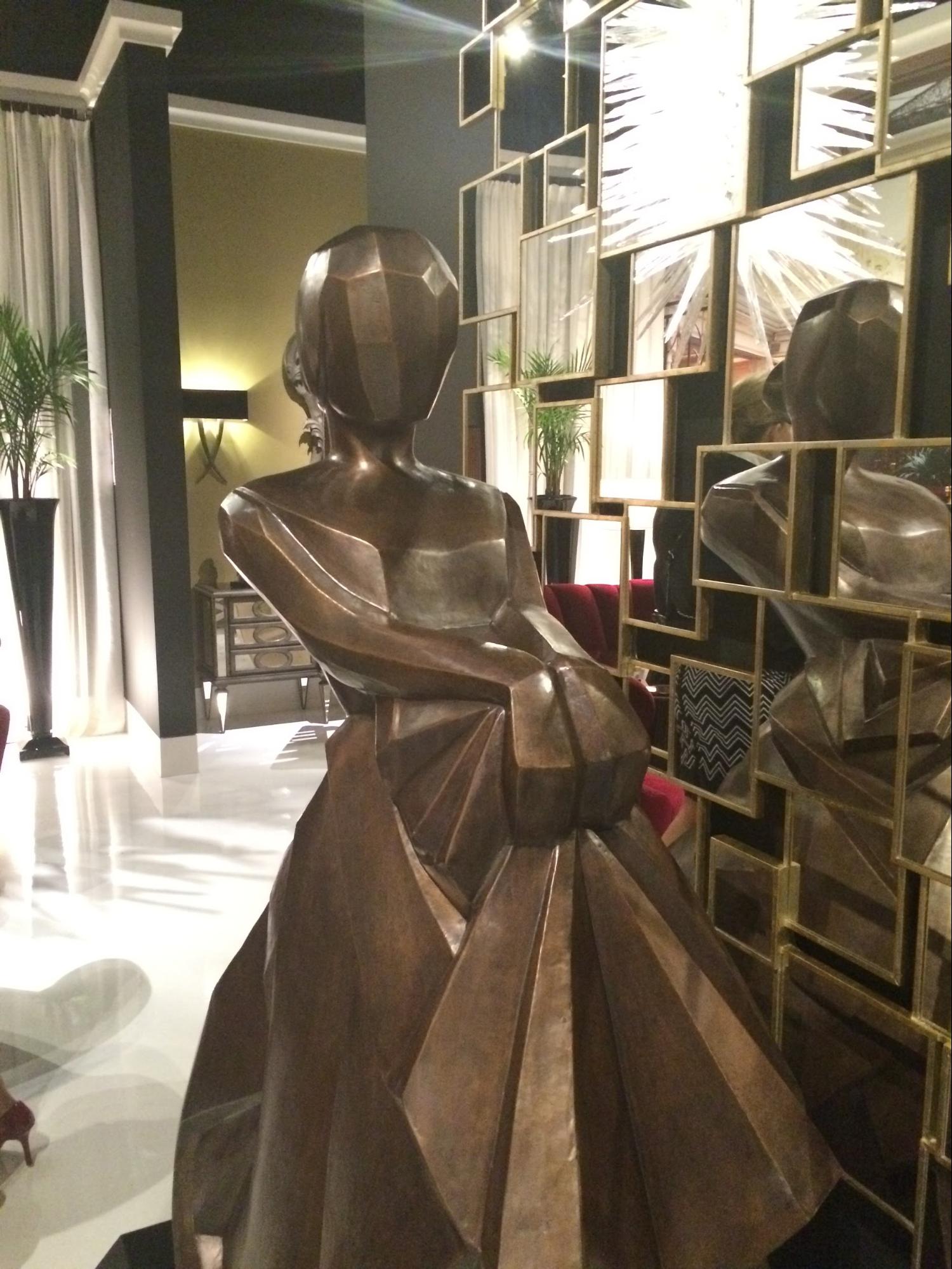 Because I just have to see some things for myself, especially after the designers that I work with just make such a BIG deal over them….I went to London to see it with my own eyes despite Architectural Digest's tiny feature of the space. Even the photos that you're about to see don't do the in-person design justice.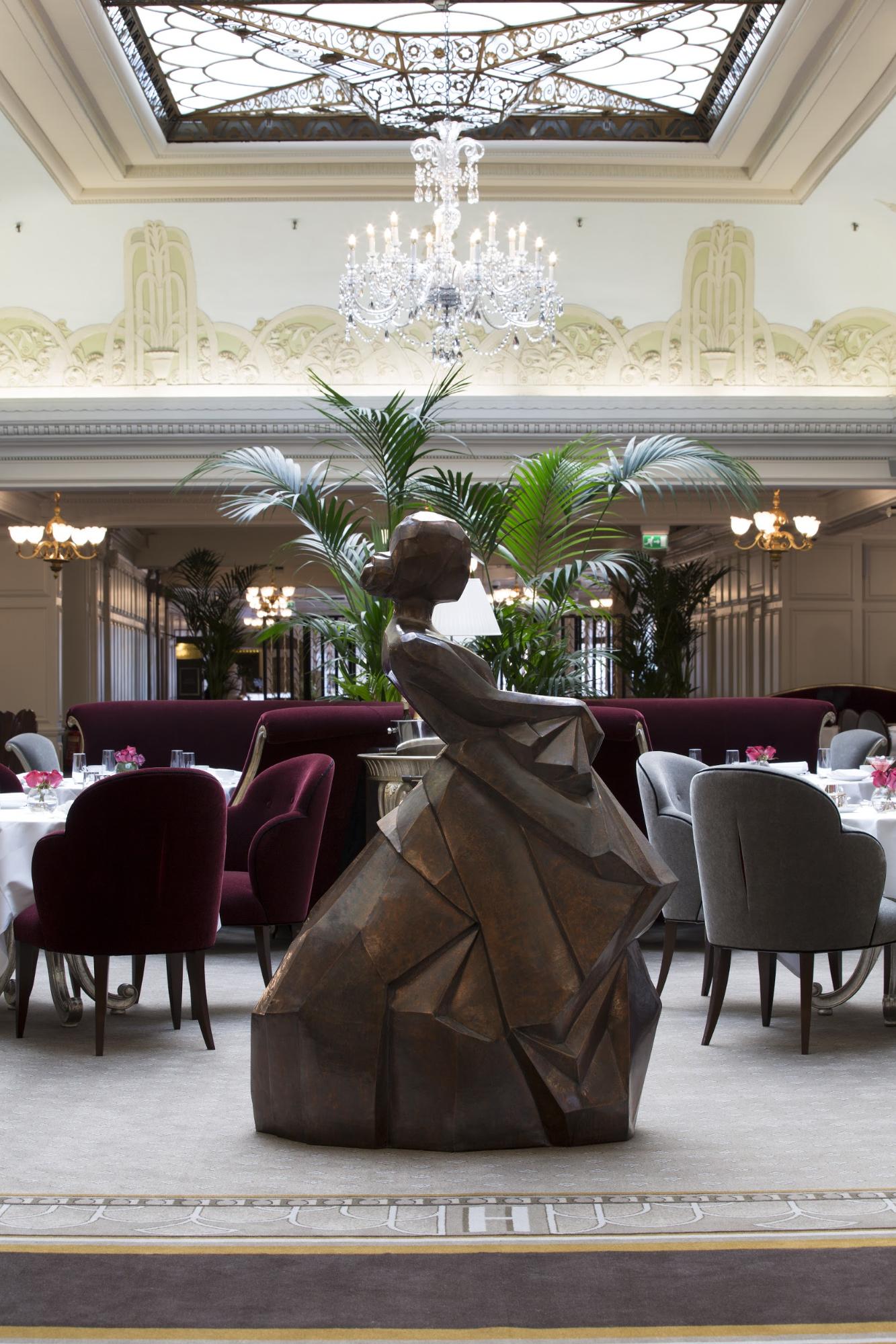 Christopher Guy is the "Guy" of the minute, the hour, the century. An Englishman by birth, he has made a name and, more importantly, a brand for himself amongst the architectural and design communities. His eye for detail and natural talents are in high demand worldwide. Think that's all? No way! He's a techie by nature too! Just wait until you see what we saw here….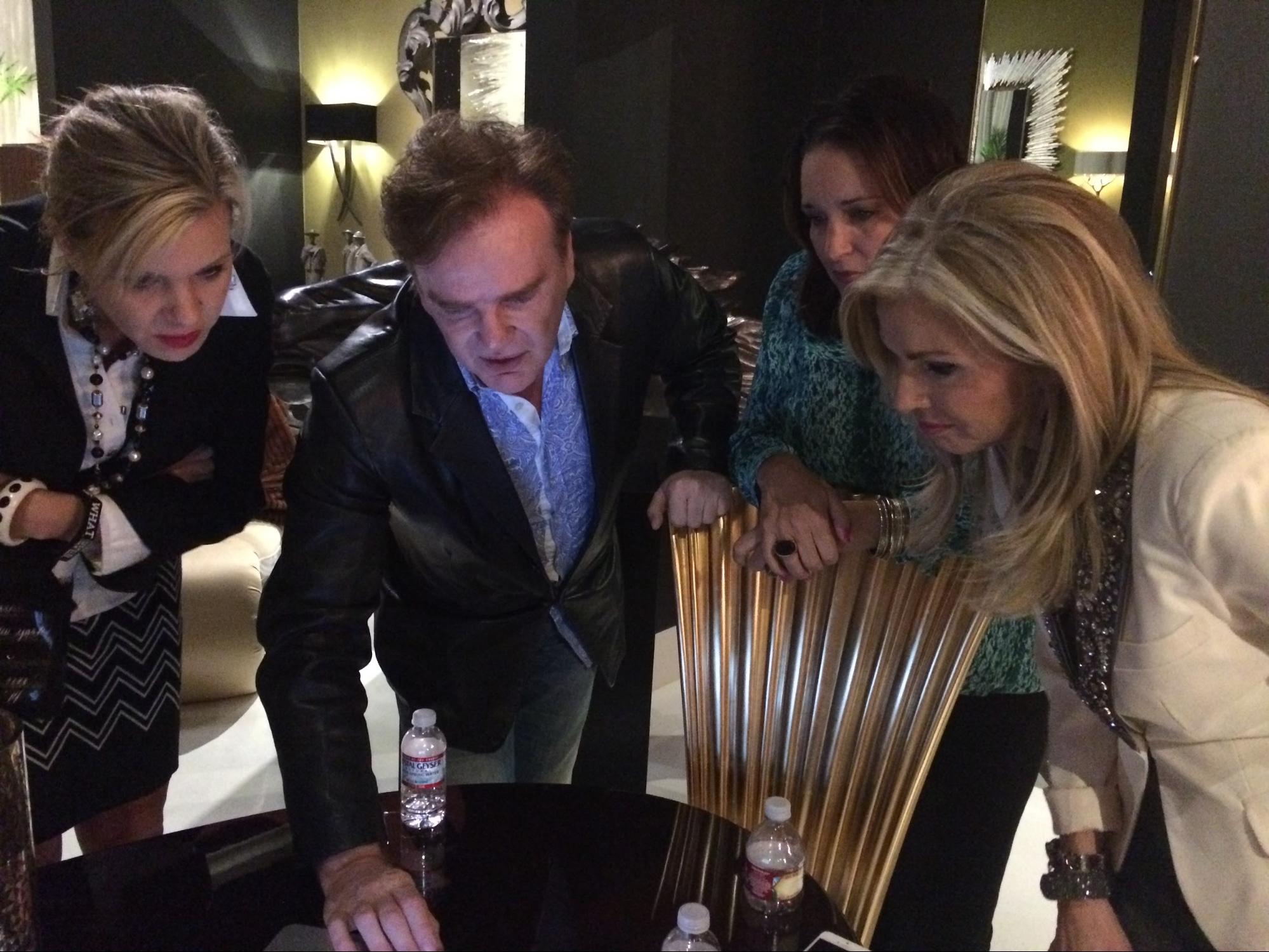 The 2015 January Las Vegas Market attendees were the LAST to see Guy's showroom as it was. Don't worry. He's bringing it back BIGGER, BOLDER AND BETTER! As most designers tend to be critical of their work, he confided that he despised his showroom's setup and chose to redesign the space to give buyers what they expect when purchasing Christopher Guy luxury products. Here's a snapshot of what's to come…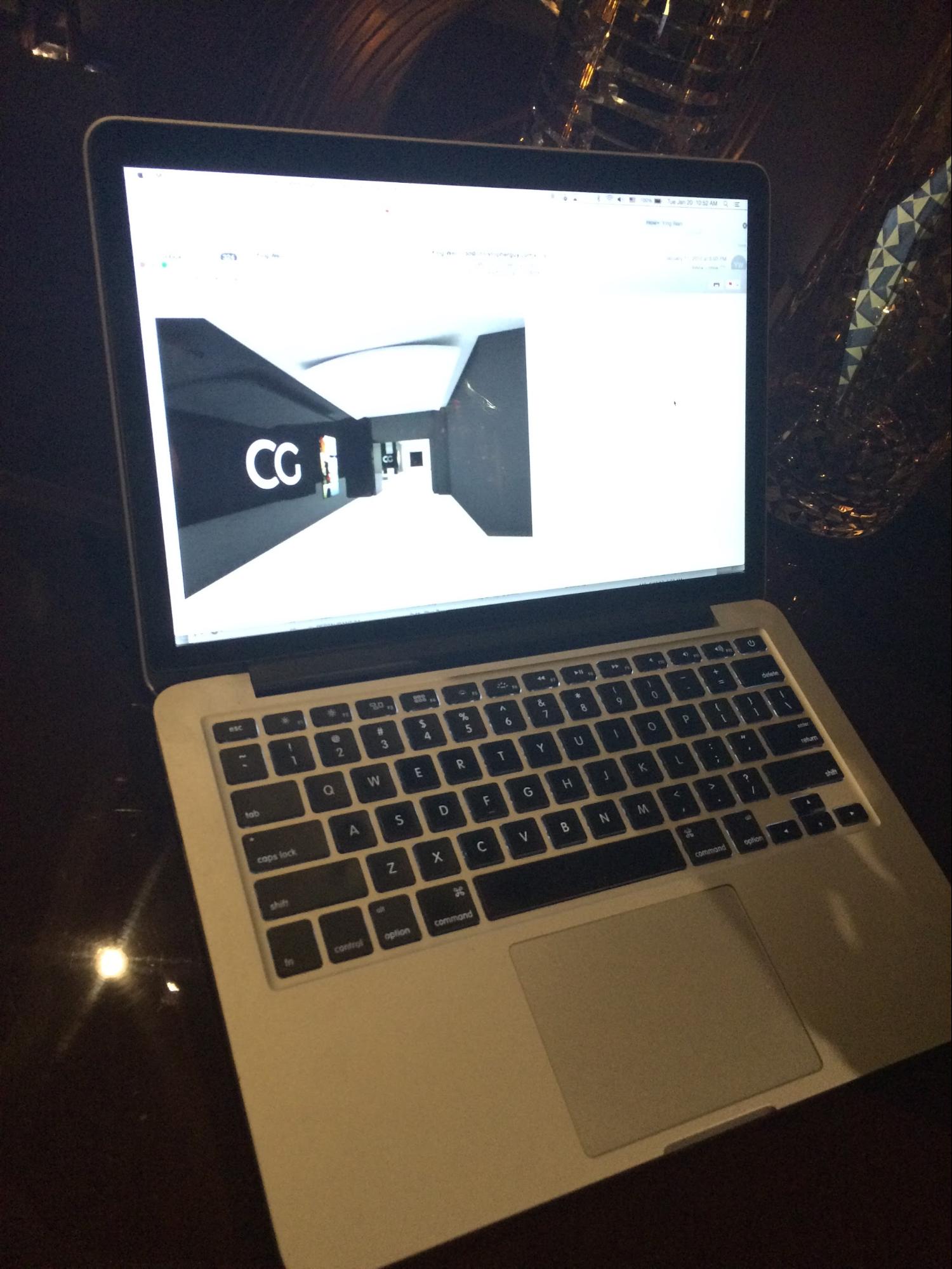 I've learned a ton from working with and listening to successful CEOs. I admire the Christopher Guys of the world. I even highly regard his new ventures to those of  Richard Branson back in the day or Angela Ahrendts. Christopher Guy is making a mark for himself, not just in the interior design and architectural arena, but as an entrepreneur. He has BIG plans for creating a global and worldwide brand that is made for the tech-savvy.
Stay tuned for more from this designer. He's like a magician when it comes to understanding his audience and there's plenty left up his sleeve 🙂